A global solution
at your service in the field
Our solution adapts perfectly to the specifics of your business, to audit, analyze and monitor the quality of your customer experience.
Measure the desirability of your offer and how your customers feel during their stay.
Define the level of customer service on trains, buses and streetcars using mystery shopping as part of your route planning.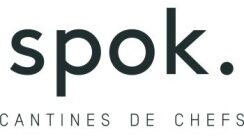 Franchisee Relations and Development Manager
On a daily basis, Smice enables us to list, classify, prioritize, alert and share sensitive areas for improvement. And the team is very responsive and professional - a pleasure!